Our bookshelves are well stocked with fabulous books to keep big and little idle hands busy these holidays. Above are a few ideas for younger crafters. Papercrafts and simple stitching can be a great opportunity for quality constructive time together, and won't they be proud when they've made something "just like in the book!"


For older, sassier crafters (10+), why not start some crochet or more ambitious sewing projects? This is a great opportunity to encourage thriftiness working with reclaimed materials such as old socks, t shirts, spare buttons and so on.

And don't forget to take some creative time for yourself, we have a great range of knitting, hand and machine sewing, crochet, felting, and philosophy books just ready to help you spend your down time in a productive, conscientious and fulfilling way!
Not confident on working from a book? Don't forget Term 2 Workshops are starting in just a week! We hope to see you there.
Have you been looking for Autumn activity inspiration? We have a few books bound to spark your creative or adventurous side! And with Easter just a couple of weeks away, now is the time to start on those egg decorating sessions. Beautiful inspiration can be found around the net too, take a look at these fun seasonal ideas for a starting point:

Why not take a walk and collect some leaves to decorate eggs with – Family Fun shows you how to use leaves to create these interestingly patterned easter eggs, and Mama Lisa shares ideas for dying eggs naturally with fruit and vegetable skins – Kidspot has you covered if you need reminding on the best way to blow an egg.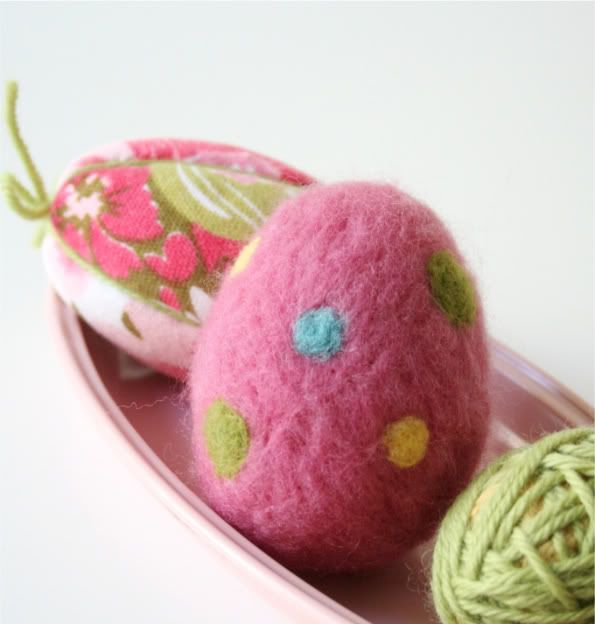 Why not try creating some fuzzy felted eggs – My Poppet shows you how – and these eggs will stay fresh year after year!
Recycle your egg cartons into cute chicken boxes with paper, plate and plane's tutorial.
Make a batch of delicious Koulourakia - Greek Easter biscuits from this recipe by Bake for Happy Kids
Gabrielle at design mom shared these adorable easter invitations, but aren't they great inspiration for some colorful potato printing?
Take advantage of the cooling weather by collecting moss to start your own moss terrarium! A perfect meeting place for fairies and tiny people, don't you think?

Can't wait to get busy? Click to print or download our Autumn Easter Bilby Colouring In Page!
The Spring Issue of Barefoot has arrived!
…and the recipe for Pear and Vanilla Cake in the Seasonable Table section looks just delicious!
This issue is chock full of great stuff…..Camping with Kids, How to make Prayer Flags, Nourishing Young Children…..
Be sure to pop in for your copy ….there is only one more issue after this one!
Barefoot magazine is produced quarterly and focuses on conscious parenting from birth to adolescence, with broader sections relating to eco-living, education, health and wellbeing and relationships.
Barefoot seeks to inform, challenge, support, respect and inspire mothers, fathers, grandparents, carers and communities to live more consciously and value the importance of children and family life.
$7.95
There are some gorgeous craft projects in this issue by Sandra Pyke. A sweet little winter lantern and gorgeous felt mobile, simple and lovely to make with or for your little ones!
A beautiful weekend in the snow, we awoke to the most gorgeous sight over the weekend at our cabin……too cold to go outside for too long so some stitchin' was in order. Poor me!
The new book by Karin Neuschutz "Sewing Dolls" is in the shop now….it's fabulous with many new patterns and some great dolls clothes too. As usual her 30 years of dollmaking knowledge shines through….well worth the investment if you love making dolls
Spring is so exciting isn't it, going out to feed the gals each morning will now bring even more surprises. Apart from the new laying frenzy, there are so many Golden Podded Peas my cheeks are always stuffed full! I'm looking forward to the cauli's and elephant leeks!!
Little Sparrow is enjoying the warm breeze…it's so lovely to finally have the doors open.
I have a new island shelf thanks to my lovely man, just in time for some big orders, mind you i managed to fill it rather quickly regardless.
These great games are definitely worth a look, the pieces are wooden and such dear little characters especially Penguin Rescue, a great ECO game….maybe we can stop global warming!
did last week happen? you know how some weeks go…you wake up one morning and 6 days have past with some vague pre-dementia memory…..good memories though!
An order for the lovely Penny and RudolfSteiner.Com.au, the little blonde bombshell actually reminds me of her. So now onto the next orders…who needs a thimble when you have a permanent thimble callous on your middle finger
And then……..one of the fluffy bums laid their first egg!
SOOOO exciting! I think it may have been Mavis ( the fluffy bum to the right) she has been singing a lot lately and fighting the others for all the sunflower seeds! I'm sure Pepper and Pearl will follow suit shortly with all the glorious 'nearly spring' weather.
There are lots of new goodies in the shop at the moment…will post about them tomorrow!